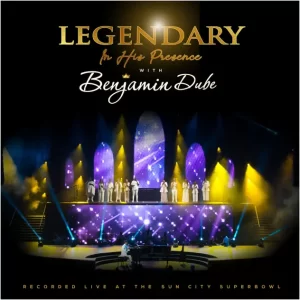 Ongiholayo by Legendary South African gospel artiste Benjamin Dube. Is a new track deserves to listen to by Benjamin Dube! B. Dube has been so committed to offering beautiful songs over the years, despite his fame in the African gospel music industry.
'Ongiholayo ' is one of the twenty awesome songs contained in his recent album "Legendary in his Presence". This song will surely bless you. So, don't hesitate to give it a good listen today!
Use the link below to watch the video of 'Ongiholayo'.
Lyrics to Ongiholayo by Benjamin Dube
Refrain:
Ongiholayo, Ongiholayo (Who leads me?)
Ongiholayo, Ongiholayo (He leads me)
Ongiholayo, Ongiholayo (Who leads me?)
Ongiholayo, Ongiholayo (He leads me) (Repeat)
Mina nginoJesu, wami Ongiholayo (I have Jesus who leads me)
Ongiholayo, Ongiholayo (Who leads me)
(Mina nginoJesu) wami Ongiholayo (I have Jesus who leads me)
Ongiholayo, Ongiholayo (He leads me)
(Refrain)
Uyangihola, emadlelwen' aluhlaza (He leads me in paths of righteousness)
Ongiholayo (He leads me)
Uyangihola, emadlelwen' aluhlaza (He leads me in paths of righteousness)
Ongiholayo (He leads me)
(Refrain)
Lenna le banna baYeso (We are the Children of God)
Rena rebosoa keMoya (We are led by the Spirit) (Repeat)
KeMoya, keMoya (The Spirit, Holy Spirit)
Rena rebosoa kemoya (We are led by the Spirit) (Repeat)
(Refrain)