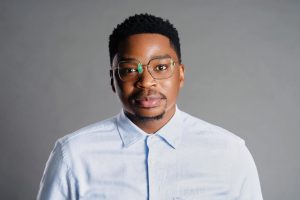 Tumisang Makweya who is popularly known as Dr. Tumi is a South African gospel artist and a medical doctor.
He is popular for his hit albums including 'The Gathering Of Worshippers' and 'Love On The Cross'.
Early Life & Education
Dr. Tumi was born on 10th July, 1981, at Seshego, Limpopo, in South Africa. He is also a native of South Africa. He is an alumnu of Medical University of Southern Africa, where he studied Medicine for six years. He graduated in 2006.
Marriage & Family
In 2008, Dr Tumi got married to Kgaegolo Makweya. Dr Tumi's wife has not been in the spotlight as much but is very much involved in his career. Dr. Tumi and his wife have been married for fifteen years now and are blessed with thre children as at the time of this post.
Musical Career
Dr Tumi released his first album titled "Heart of a King" by drawing inspiration from fellowship and Christianity. Since the inception of his musical career, his albums and songs have continued to flood and prosper in the gospel industry. He has also written most of the songs on his albums and also produced them, which makes him to currently be in the category of a producer, instrumentalist, songwriter and vocalist in the music industry.
The South African gospel singer appeared on Coca-Cola Popstars singing competition and made it to the top twenty contestants.
As a singer, he has dropped several songs since he started his music career in 2003. He has also released songs that became big hits in the music scene which include: Wafika, No Other God, All of Me, and Because of Jesus.
Awards & Achievements
Dr. Tumi was dominated in the 9th SABC Crown Gospel Music Awards at ICC in Durban, where he took home over five (5) trophies.
Tumi is a multi-platinum selling artist; His Love and Grace album has been certified with double platinum.
Conclusion
Dr Tumi is a very successful and spiritually focused gospel artiste. His commitment, has earned him several awards and acknowledgements. His first album "Heart of a King" was such a hit that in the 2012 SABC Crown Gospel Music Awards, he won the Best RnB Gospel award. He personally wrote all the 15 songs in the album which contains "You are Here" as one of the most popular songs with 4.7million views as at 20th April 2019.
Below is a comprehensive list of these albums and their respective songs.
1. Song: You Are Here
Album: Heart Of A King (Live At Pont De Val) · 2016
2. Song: No Other God
Album: Love and Grace (Live) · 2016
3. Song: Wafika
Album: Wafika · 2018
4. Song: Nothing Without You
Album: Love On The Cross · 2019
5. Song: Akekho
Album: Love On The Cross · 2019
6. Song: Jesus You're My Life
Album: Love On The Cross · 2019
7. Song: I Keep Winning
Album: Love On The Cross · 2019
8. Song: Udumo
Album: The Great Shepherd · 2021
9. Song: Someone Like Me
Album: Give Thanks · 2022
Stay tuned for more update on your favourite gospel music stars.