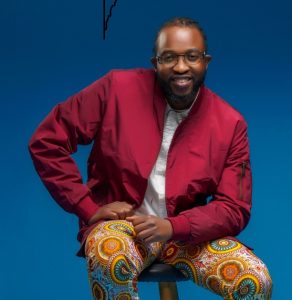 Samuel Suh is a Cameroonian gospel music singer and songwriter, currently based in Johannesburg, South Africa.
Early Life & Education
Samuel Suh grew up in Douala, where he displayed his skills to his friends and classmates at a very early age. Born in a family of six and growing up with five sisters, with one of them loving to sing so much; he got encouraged to write more songs and sing along with her. This played a major role in his early life and career as a gospel music enthusiast in his childhood days. He started writing and recording his own music, while in high school.
He grew up listening to other genres of music including hip hop, soul, reggae, R&B, and more. This has all helped him to develop more versatility in his sound.
Musical Career/Achievements
This gospel musician Samuel Suh, started as a secular artistand his name at the time was 1 Zeal. He was more into rapping, dancehall and hip-hop songs. The songs had good melodies, making people happy but he always felt deep down his heart, that there was something missing.
According to him, in one of his interviews with the press, he stated that: "I've also had a great reverence for GOD even as a secular artist and I felt I wasn't entirely honest with myself and the music I was making. I would sing about love, the struggles of life and many other things but I never spoke or sang about the things that really mattered like my faith and my believe in Christ Jesus."
Having started his musical career with the name '1 Zeal', he released an eight track EP titled 'The Lion Boy EP Vol 1' in 2014. In 2016, he also released a 5 track EP titled "The Lion Boy EP Vol 2" .
Additionally, Samuel has also released visuals for songs like 'Welcome to Jozi', 'Terre', 'Ca Va Aller' and 'I Do', which gained positive recognition and were featured on major music platforms.
After recording over 17 songs for a new project he was planning to release in 2020, Samuel received the inspiration to record his first-ever Gospel Reggae song titled 'Rivers'. After recording and listening to this song, he stated this: "I knew exactly this was my calling and the sole purpose of my music".
His very first EP was recorded in the same year titled 'Victory' and the visuals for 'Rivers' and 'One Word' was also released that same year. Other outstanding songs like 'The Root of David, 'Victory', 'By Name' and 'Like Eagles' featuring T-Phoenix were also included in the album.
In November 2021, Samuel Suh released His first studio Album titled 'Faithful & True' which came after the release of the visuals for 'Strengthener', his first single in the Album. The 10 track album is stacked with amazing sounds with hit tracks such as 'Faithful & True', 'Morning Dew', 'Never Fail', 'Angels',' Abba Father' and 'Strengthener', featuring artistes like: Esther Akhidenor, Kersty Lanin, Darse Mayne and Da Anointed Lyricist.
Conclusion
Samuel Suh's project is a fusion of Gospel and Reggae music and he aims to share with the world through his music, the good news of Jesus Christ, the Risen King.
He is currently working on a new music and will be releasing a new EP soon, which is titled "Undefeated". It is a 7 track project. So, anticipate this upcoming beautiful project by Samuel Suh.
Here is a list of some of his tracks:
1. The Creator
The Creator (Album) · 2020
2. Never Fail
Faithful & True (Album) · 2021
3. Strengthener
Faithful & True (Album) · 2021
4. Morning Dew
Faithful & True (Album) · 2021
5. Angels
Faithful & True (Album) · 2021
6. Marvellous
Faithful & True (Album) · 2021
7. Abba Father
Faithful & True (Album) · 2021
8. Grace
Grace(Album) · 2023
9. Rock of Gibraltar
Rock of Gibraltar (Album) · 2023
Stay tuned to this site for more update on your best gospel artistes and their new songs.