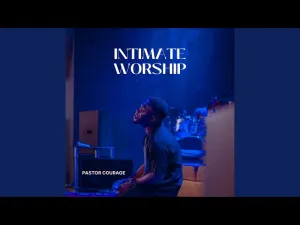 Pastor Courage is a Nigerian Christian music minister and fast-rising praise and worship leader. His latest single, "Intimate Worship," is an awesome song that speaks to a heart of worship. The song has received rave reviews from listeners since its release few days ago.
Released in 2023, "Intimate Worship" is a perfect addition to any music lover's playlist. The song's duration is 12:53, making it a rich and immersive listening experience.
"Intimate Worship" is a beautiful song that celebrates the power of worship and praise. It's a song that touches the heart and soul of listeners, urging them to connect more deeply with God. Whether you're a longtime fan of Pastor Courage or a newcomer to his music, "Intimate Worship" is a must-listen for anyone who loves gospel music.
Click on the links below to listen, stream and download.