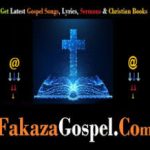 As a singer, songwriter, and worship leader. Matt Redman is a highly respected and influential figure in the world of gospel music. Redman is known for his heartfelt and spiritually rich compositions of melodies
Beyond his musical talents, Redman is revered for his humble and passionate approach to leading worship, captivating audiences with his authenticity and commitment to praising God. His music often carries themes of worship, faith, and devotion, characterized by emotive to pass the message of Jesus Christ.
"10,000 Reasons Bless The Lord" is one my favorites tracks of all time from Matt Redman take a listen below and be bless.
Matt Redman 10,000 Reasons Bless The Lord Lyrics
[Chorus]
Bless the Lord, O my soul, O my soul
Worship His holy name
Sing like never before, O my soul
I'll worship Your holy name
[Verse 1]
The sun comes up, it's a new day dawning
It's time to sing Your song again
Whatever may pass and whatever lies before me
Let me be singing when the evening comes
[Chorus]
Bless the Lord, O my soul, O my soul
Worship His holy name
Sing like never before, O my soul
I'll worship Your holy name
[Verse 2]
You're rich in love and You're slow to anger
Your name is great and Your heart is kind
For all Your goodness, I will keep on singing
Ten thousand reasons for my heart to find
[Chorus]
So bless the Lord, O my soul, O my soul
Worship His holy name
Sing like never before, O my soul
I'll worship Your holy name
Bless you, Lord
[Verse 3]
And on that day when my strength is failing
The end draws near and my time has come
Still, my soul will sing Your praise unending
Ten thousand years and then forevermore
Forevermore
[Chorus]
Bless the Lord, O my soul, O my soul
Worship His holy name
Sing like never before, O my soul
I'll worship Your holy name
Bless the Lord, O my soul, O my soul
Worship His holy name
Sing like never before, O my soul
I'll worship Your holy name
Yes, I will worship Your holy name
Lord, I'll worship Your holy name
[Outro]
Sing like never before, O my soul
I'll worship Your holy name
Jesus, I will worship Your holy name
Worship Your holy name