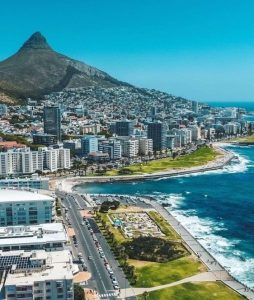 Africa's richest nation and the continent's economic powerhouse are highly sought-after titles.
According to the Africa Wealth Report 2023 by New World Wealth and Henley & Partners, South Africa leads the Top 10 wealthiest countries in Africa in terms of resident high-net-worth individuals.
In a continent boasting 23 billionaires, 328 centi-millionaires, and 138,000 millionaires, South Africa stands out with a significant number of centi-millionaires and millionaires compared to other African countries.
The report emphasizes the dominance of the 'Big 5' wealth markets in Africa — South Africa, Egypt, Nigeria, Kenya, and Morocco — accounting for 56% of Africa's high-net-worth individuals and over 90% of the continent's billionaires.
Below are the top 10 wealthiest countries in Africa in terms of resident high-net-worth individuals:
1. South Africa
Millionaires: 37,800
Centi-millionaires: 98
Billionaires: 5
2. Egypt
Millionaires: 16,100
Centi-millionaires: 54
Billionaires: 8
3. Nigeria
Millionaires: 9,800
Centi-millionaires: 27
Billionaires: 4
4. Kenya
Millionaires: 7,700
Centi-millionaires: 15
5. Morocco
Millionaires: 5,800
Centi-millionaires: 28
Billionaires: 4
6. Mauritius
Millionaires: 4,900
Centi-millionaires: 10
7. Algeria
Millionaires: 2,800
Centi-millionaires: 8
Billionaires: 1
8. Ethiopia
Millionaires: 2,700
Centi-millionaires: 4
9. Ghana
Millionaires: 2,600
Centi-millionaires: 5
10. Tanzania
Millionaires: 2,400
Centi-millionaires: 6
The report notes a 12% decrease in the total number of high-net-worth individuals in Africa over the past decade, primarily due to limited growth in major African markets like South Africa, Egypt, and Nigeria. Morocco and Kenya, however, exhibited substantial growth in their high-net-worth populations, while Ethiopia and Ghana faced challenges, affecting their overall growth rates over the past decade.