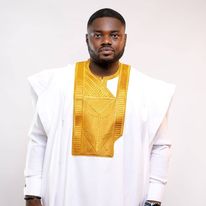 Kofi Owusu Peprah is a talented and vibrant gospel music artist from Ghana. His project, "We Wait", is a 2022 release, which features Efe Grace and is contained in the album titled "The Father's Gift'.
This song is filled with the spirit and carries the power to invite the Holy Spirit's presence into the lives of its listeners. If you're looking for an uplifting and spirit-filled gospel song to add to your playlist, "We Wait" by Kofi Owusu Peprah and Efe Grace is definitely one to check out!
Get ready to experience this powerful and inspiring new single captioned "We Wait", from Kofi Owusu Peprah and Efe Grace as you download the Mp3 of this amazing brand new single via the link below.