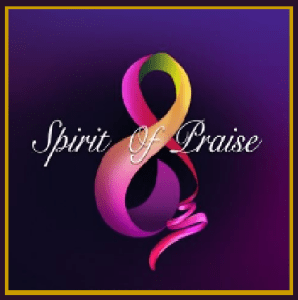 Full Album Free Download  Spirit Of Praise 8 Mp3.
Spirit of Praise 8 is an exceptional gospel music project that showcases the talent and passion of South African artists and worship leaders. This dynamic album features a collection of uplifting and soul-stirring worship songs that touch the hearts and souls of listeners.
With a diverse range of musical styles, including contemporary gospel, traditional hymns, and gospel praise, Spirit of Praise 8 offers a rich and immersive musical experience.
Each track is carefully crafted with heartfelt lyrics and powerful melodies that inspire and uplift. This album has received critical acclaim and has captivated a wide audience, both locally and internationally, with its infectious spirit of praise and worship.
Press Play to Stream And "Listen to Spirit Of Praise 8 Mp3" on Fakaza Gospel "FMT" 320kbps, Grab the track-lists below.
Spirit of Praise – UnguJehova Igama Lakho ft Canaan Nyathi || Mp3 Download
Spirit Of Praise – Nne Ndi Shumela Ft Takie Ndou || Mp3 Download
Spirit Of Praise  – I Am Grateful ft Mmatema || Mp3 Download
Spirit of Praise – Seteng Sediba ft Joey Mofoleng || Mp3 Download 
Spirit of Praise – Lord We Magnify ft Benjamin Dube || Mp3 Download
Spirit of Praise – Nsovo ft Collen Maluleke || Mp3 Download
Spirit of Praise – Ngcwele ft Phindi P || Mp3 Download
Spirit of Praise – I Know Your Word ft Dube Brothers || Mp3 Download
Omega Khunou – Makanaka Jesu || Mp3 Download 
Spirit of Praise – I Love You ft Mmatema || Mp3 Download
Omega Khunou – Blessed Assurance || Mp3 Download 
Benjamin Dube –  Uvumile  ft. Xolani Mdlalose || Mp3 Download 
Spirit Of Praise  – Vuyo Tribute ft. Jay M, Dumi M & Rofhiwa  || Mp3 Download 
Spirit Of Praise  – Impilo Yami ft ft. Nothando Hlophe || Mp3 Download 
Vusi Nova – As'phelelanga Ft. Jessica Mbangeni || Mp3 Download 
Sipho Ngwenya – Lala Honna  ft Lydia Molise || Mp3 Download 
Nkateko – Hallelujah || Mp3 Download 
Sipho Ngwenya – Igazi Lemihlatshelo || Mp3 Download 
Benjamin Dube – Yiwo Lawa Amandla || Mp3 Download