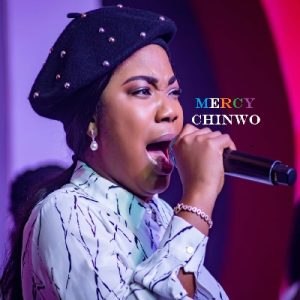 Full Album Elevated by Mercy Chinwo.
Mercy Chinwo is a talented Nigerian gospel musician who has achieved significant success in her career. Known for her powerful vocals and uplifting songs, she has become a prominent figure in the Nigerian gospel music industry. Her achievements are noteworthy and have established her as one of the leading gospel artists in the country.
Mercy Chinwo's musical journey began when she emerged as the winner of the Nigerian Idol Season 2 in 2012. This victory catapulted her into the limelight and marked the beginning of her successful music career. Since then, she has released several hit songs and albums that have resonated with audiences across Nigeria and beyond.
Mercy Chinwo's music is known for its uplifting and inspirational messages, which touch the hearts of listeners. Her songs often focus on themes of faith, hope, and the love of God, resonating with a wide audience and making a positive impact on people's lives.
Regarding her personality, Mercy Chinwo is known for her humility, grace, and dedication to her craft. Despite her fame and success, she remains grounded and acknowledges the source of her talent and blessings. Her passion for music and her desire to spread the message of God's love are evident in her performances and interviews.
Her debut studio album, "The Cross: My Gaze," released in 2018, garnered widespread acclaim and recognition. The album featured chart-topping tracks like "Excess Love" and "Chinedum," which showcased Mercy Chinwo's exceptional talent and vocal prowess. The success of the album earned her numerous awards and nominations, including the prestigious African Gospel Awards and the Nigerian Entertainment Awards.
This time Mercy Chinwo is back with a 6 track EP which she titled "Elevated" though we believe at Fakaza-Gospel crew that it's a testimony of her new stage of life from been single to been married, Hallelujah.
Full tracklist to Mercy Chinwo – Elevated (EP)
1. Mercy Chinwo – Confidence >> Download
2. Mercy Chinwo – Yesterday Today Forever >> Download
3. Mercy Chinwo – Lifter >> Download
4. Mercy Chinwo – Hollow >> Download
5. Mercy Chinwo – Imela >> Download
6. Mercy Chinwo – Wonder >> Download