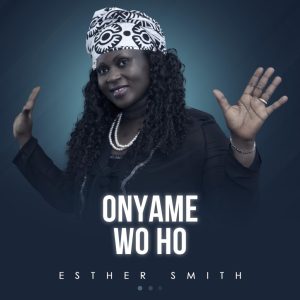 Esther Smith is a proficient and adept Ghanaian Gospel singer, songwriter, and performer who currently resides in Germany. With a string of awards and multiple recognitions to her name, she is a true legend in the Gospel music scene.
Her latest album, titled "Onyame Wo Ho Album," is a collection of classic Ghanaian Gospel music. This eleven-track studio and video project showcases Esther's exceptional skills as a songwriter and performer.
Every track in this power-packed album is a Gospel hit that should be added to every Gospel music lover's playlist. With lyrics that touch the soul, inspirational beats, and Esther's awesome voice, the "Onyame Wo Ho Album" is certain to leave a lasting impression on anyone who listens to it.
So, feel free to stream the audio, watch the video and sing along using the lyrics provided in each individual track to fully experience the power of this album. And don't forget to share the link with your friends and loved ones so that they too can experience the joy of this beautiful piece of work.
Tracklist of Onyame Wo Ho (Full Album) by Esther Smith
1. Esther Smith – Ma Ensi Me Yie || Mp3 Download
2. Esther Smith – Ma Ensi Me Yie (Worship) || Mp3 Download
3. Esther Smith – Ebi Nsi Da || Mp3 Download
4. Esther Smith – Adwen Bo Ne || Mp3 Download
5. Esther Smith – Bibiara Wo Ne Mere || Mp3 Download
6. Esther Smith – Wo So (Worship) || Mp3 Download
7. Esther Smith – Praise Him || Mp3 Download
8. Esther Smith – Nsohwe Nyinaa Akyi || Mp3 Download
9. Esther Smith – Owura || Mp3 Download
10. Esther Smith – Onyame Wo Ho || Mp3 Download
11. Esther Smith – Me Da Wase || Mp3 Download