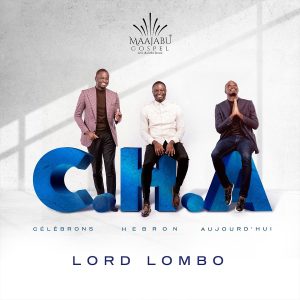 Listen to and download the stirring 2023 new Congo Gospel mp3 song "Oza Nzambe" by "Lord Lombo" to add to your collection of gospel songs.
"Lord Lombo" is a worship leader, pastor, singer, and songwriter from the Democratic Republic of the Congo. He has more than 900k Facebook fans, making him a highly well-recognized figure in the African gospel music scene. By working with numerous other gospel singers, Lord Lombo has also increased his audience on a global scale.
The songs on the album "C.H.A (Célébrons Hebron Aujourd'hui)" are all classified as belonging to the afro gospel
genre since they feature an exhilarating beat that is similar to afrobeats.
"Oza Nzambe" is the 8th song in the recently released album captioned "C.H.A. (Célébrons Hebron Aujourd'hui)" and he collaborated with Henri Papa Mulaja, another talented musician to make this a hit track.
Don't miss out on this amazing collection of goodies. Please take a time to click on the links below to listen to this beautiful music.