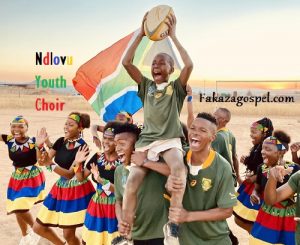 Download Ndlovu Youth Choir – Let the Sunshine In Mp3.
The Ndlovu Youth Choir is a South African youth choir known for their captivating vocal performances and unique fusion of African and Western music styles.
Hailing from the rural Limpopo province, they gained global recognition through their participation in "America's Got Talent" in 2019, making it to the finals.
The choir showcases African culture and unity through their singing, dance, and vibrant stage presence. Their success on the show opened doors to international performances and a platform to raise awareness for causes such as education and HIV/AIDS.
The Ndlovu Youth Choir continues to inspire and uplift audiences worldwide with their talent and positive messages, this time they have released a new single titled "Let the Sunshine In" which is embedded in their "Celebrate " album project.
Take a listen below.
Lyrics to Let the Sunshine In by Ndlovu Youth Choir
….