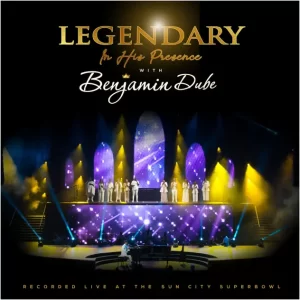 Stream this beautiful song titled 'Praise' by Legendary South African gospel artiste Benjamin Dube. This awesome song deserves to be on your playlist. Benjamin Dube has been so committed to dishing out beautiful songs over the years and despite his fame in the African gospel music industry, he has been so dedicated and consistent with serving God through music.
'Praise' is one of the twenty awesome songs contained in his recent album "Legendary in his Presence". Here, he featured talented gospel artiste "Mnqobi Nxumalo". This song will surely bless you. So, don't hesitate to give it a good listen today!
Use the link below to stream, download and watch the video of 'Praise'.
Lyrics to Praise by Benjamin Dube and Mnqobi Nxumalo
Early in the morning
Late in the evening
What will i say to you oh lord
You woke me up this morning
You gave me an assignment
To be the praise of your name
Praise
Praise
Praise
The Lord
Praise
Praise
Praise
The Lord
Praise
Praise
Praise
The Lord
Praise
Praise
Praise
The Lord
Praise
Praise
Praise
The Lord (Would you say it again)
Praise
Praise
Praise
The Lord
All honor
All glory
All power
To you
All honor
All glory
All power
To you
All honor
All glory
All power
To you
All honor
All glory
All power
To you
Praise
Praise
Praise
The Lord
Praise
Praise
Praise
The Lord
Praise
Praise
Praise
The Lord
Praise
Praise
Praise
The Lord
Praise
Praise
Praise
The Lord