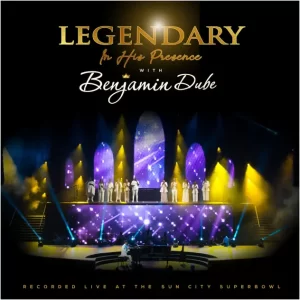 Benjamin Dube has been so committed to offering beautiful songs over the years, despite his fame in the African gospel music industry.
'Amazulu is one of the twenty awesome songs contained in his recent album "Legendary in his Presence". This song will surely bless you. So, don't hesitate to give it a good listen today!
Use the link below to watch the video of 'Amazulu (Live)'.
Lyrics to Amazulu. by Benjamin Dube & Zodwa Mahlangu
Amazulu ayababaza ubukhosi bukaJehova
Atsho ethi haleluyah
Amazulu ayababaza ubukhulu bakho
Haleluya haleluyah
Amazulu ayababaza ubukhosi bakho
Haleluya haleluya mdumise
Haleluya haleluya