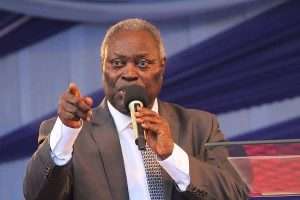 Gospel is the past-days, present-day and the future-to-come guildline to eternity and the prevention to hell, hope for tomorrow to those with faith and straight to the weak, a double edged sword to the listeners  and also a visual to the sightless.
Sing aloud gospel songs unto God our strength make a joyful noise unto the God of Jacob with gospel melody's to an agreeable harmony for the honor of Jehovah and the permissible delights of the soul.
Pastor WF Kumuyi of Deeperlife church shared a message which he talked about "How to Lead the Flock with a Christ like love.
Listen below.
Leading the Flock with a Christ like love