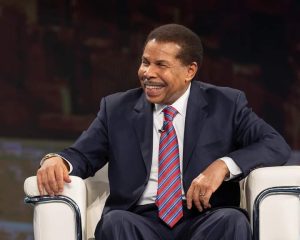 Dr. Bill Samuel Winston Is The Founder And Senior Pastor, Living Word Christian Centre, Illinois in United State of America (USA).
Hurray! We want to extend our sincere congratulations on the occasion of your extraordinary 80th birthday today. We give thanks to the Lord who has kept and blessed you so that you can see such a day as this.
We want to express our sincere gratitude to you for serving as a vehicle for God's impact and glory. We are grateful for the teachings and direction you have provided through the knowledge and wisdom that God has bestowed onto your life through your written books.
We pray for a long life for you so you can enjoy many more years of health, protection from harm, and mercy from God. We pray that you will keep aging ripely and prosperously in God's plenty.
Happy Birthday again Sir from Us @ Admin Fakaza Gospel website.