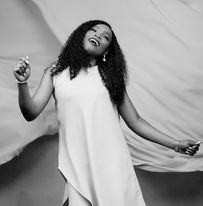 "I Am Yours" is a soul stirring worship song by famous anointed Nigerian gospel performer, Victoria Orenze.
The lyrics of the song is about submitting to God and professing one's love for Him. It also reflects the Victoria's desire to be completely committed to God's will and to serve Him with love, knowing that God is the source of her joy, peace, and strength.
"I Am Yours" has become a popular and effective praise tune in Nigeria and abroad, due to its beautiful melody and emotional lyrics.
Don't miss this. Click on the links below to enjoy: