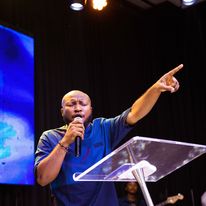 Nigerian gospel singer, and songwriter, Owie Abutu has released an awesome and inspiring project titled "Chant It". He is also the Lead partner, DPI and the CEO, OWIE PLUS.
He is known for the popular song "Pages of my heart" which was released in 2018 and became a hit song for years. The song also sounds anew whenever it is rendered in any gathering.
Owie Abutu is out again with this beautiful piece called "Chant It" which is now available for free on this page in MP3 format.
You can also find the lyrics for the song and listen to and download Owie Abutu's latest songs with lyrics. Furthermore, there is also a music video for "Chant It" that you can watch.
Kindly click on the links below to enjoy:
Lyrics to Chant It by Owie Abutu
[Verse 1]
Everything Written about You
Is True and More
Everything Spoken about You
Is for Lack of Better Words
There are no Words
In Mortals Tongue
That can Describe the Immortal GOD
Is there a Language
In this World that can
Express the GOD of all Tribes
Since I have no Words to Say
I GO OH AAA eee
Everything Written about You
Is True and More
Everything Spoken about You
Is for Lack of Better Words
There are no Words
In Mortals Tongue
That can Describe the Immortal GOD
Is there a Language
In this World that can
Express the GOD of all Tribes
Since I have no Words to Say
I GO OH AAA eee
[Chorus]
I GO OH Ooh Ooh Ooh AAA eee
No Words to Say
I GO OH Ooh AAA eee
I GO OH Ooh Ooh Ooh AAA eee
No Words to Say
I GO OH Ooh AAA eee
I GO OH Ooh Ooh Ooh AAA eee
No Words to Say
I GO OH Ooh AAA eee
I GO OH Ooh Ooh Ooh AAA eee
No Words to Say
I GO OH Ooh AAA eee
[Verse 2]
Oh, how can I Describe a GOD
Who has no Beginning
Will never Ends
The God who Dwells in Light
Beyond my Eyes
The GOD who's Wonder
Makes me Wonder
The God who's Deeds so Amazing
Still he makes my Heart
His Dwelling Place
[Chorus]
(I GO OH) Ooh Ooh Ooh AAA eee
No Words to Say
I GO OH Ooh AAA eee
Ooh Ooh Ooh AAA eee
No Words to Say
I GO OH Ooh AAA eee
I GO OH Ooh Ooh Ooh AAA eee
No Words to Say
I GO OH Ooh AAA eee
OH Ooh Ooh Ooh AAA eee
No Words to Say
I GO OH Ooh AAA eee