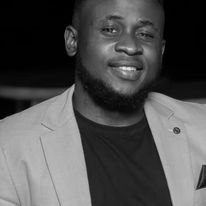 Nimix, a Nigerian singer and songwriter, better known for his wonderful song "Sapa No Fit Catch Me" in collaboration with Philipiano, released this song in 2021, which became an instant hit and is still making a major impact till this moment. "Sapa No Fit Catch Me" was well-organized and recorded by Nimix and Philipiano, both singers gave life to the music, as the record talks about faith in God to overcome lack.
Nimix is not only an artiste and songwriter but also a producer, entertainer, and accountant. He has gained popularity for his unique sound that combines elements of Afrobeat, pop, and hip-hop.
"Sapa" in Nigeria means "Total lack" or "the state of being broke". This song is the best track for this season of hardship, as it will increase your confidence in God who is the ultimate provider. Trust me, you will definitely love this song.
Kindly click on the link below to listen, stream and download for free.
Lyrics to Sapa No Fit Catch Me by Nimix and Philipiano
Sapa, sapa no fit catch me
I know, I know the God I'm serving
Will open the windows of heaven for me, money go dey on ground
Lift your voice and sing
Sapa, sapa no fit catch me (fit catch me, lie lie)
I know, I know the God am serving
Will open the windows of heaven for me, money go dey on ground
Sapa, sapa
Sapa, sapa no fit catch me
I know, I know the God am serving (Serving a living God)
Will open the windows of heaven for me, money go dey on ground
I, I have many many many things I want to say
I, I can't deny, you're always providing all of my needs
Higher higher
I am going higher
Lower lower
Never going never
Higher higher
I am going higher
Everydayyyy
Sapa, sapa no fit catch me
I know, I know the God am serving
Will open the windows of heaven for me, money go dey on ground…
Sapa, sapa
Sapa, sapa no fit catch me
I know, I know the God am serving
Will open the windows of heaven for me, money go dey on ground…
I will never go broke
Because of me heavenly father (heavenly father yeah)
The man that feed five thousand
He has promised me daily manner
I know I know
I know I know
I know I know
I know I know
I know I know
I know I know
I know the God I m serving
I know I know
I know I know
I know I know
I know I know
I know I know
I know I know
I know the God I m serving
Sapa Sapa no fit catch me (no go ever catch me eh)
I know, I know the God I'm serving (serving the living God)
Will open the windows of heaven for me, money go dey on ground…
Sapa, sapa no fit catch me
I know, I know the God am serving
Will open the windows of heaven for me, money go dey on ground…
Lélélée money go dey on ground