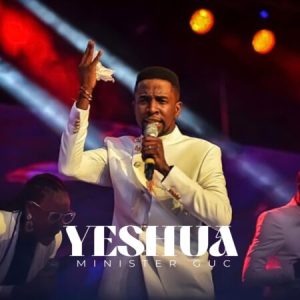 Minister GUC is a Nigerian gospel artist, songwriter, and worship leader. GUC rose to prominence after releasing his debut album titled "The Message" in 2019, which featured hit songs such as "All That Matters" and "Desperate."
"Yeshua" is one of GUC's latest live cover and it is a powerful worship song that exalts the name of Jesus Christ.
Get deeply soaked into this amazing song rendered by Minister GUC.
Don't let this opportunity pass you by. Utilise this link right away to stream, download, and listen to this awesome piece.
https://youtu.be/XNHmTs56waw
My beloved is the most beautiful
Among thousands and thousands
My beloved is the most beautiful
Among thousands and thousands
My beloved is the most beautiful
Among thousands and thousands
And thousands
And thousands
And thousands
And thousands
And thousands
You are the air I breathe
And thousands
And thousands
My beloved is the most beautiful
Among thousands and thousands
My beloved is the most beautiful
Among thousands and thousands
My great physician is the most beautiful
Among thousands and thousands
My beloved is the most beautiful
Among thousands and thousands
I am yours
I am yours
Till death
Jesus I am yours
You are my everything
You are my standard
Till the day I will be gone