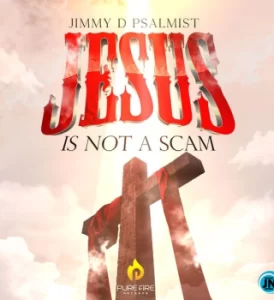 Nigerian gospel singer, songwriter and talented artist, Jimmy D Psalmist, has blessed us again with his latest single titled "Jesus Is Not A Scam". The fascinating song showcases Jimmy D Psalmist's exceptional musical abilities and striking lyrics.
This year, he has been on a roll, releasing one incredible song after another, and "Jesus Is Not A Scam" is a testament to his dedication and passion for creating music that blesses and inspires the world.
As a gospel music enthusiast and worship lover, seeking for powerful and uplifting worship experience, "Jesus Is Not A Scam" by Jimmy D Psalmist is a must-listen.
Kindly click on the links below to enjoy: