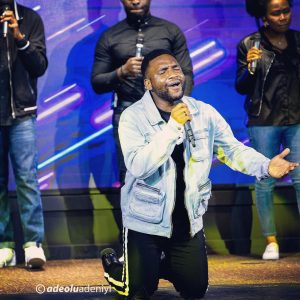 Listen and download "You are Good" by Gbemiga Adejumo, a Nigerian gospel singer, songwriter, and worship leader. The song expresses a heart of worship and adoration to God.
It is a declaration of faith in God's goodness and a reminder that He is always worthy of praise. Gbemiga's voice is rich and powerful and draws the listener into a place of worship.
The song's message is one of gratitude and thanksgiving. It reminds listeners of God's faithfulness, love, and goodness, even in difficult circumstances.
Click on the link below to download and stream this amazing music.