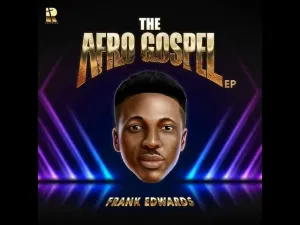 Download and stream "Nothing is Impossible" by Frank Edwards, a popular Nigerian gospel artist, songwriter, and producer.
The song is a declaration of faith that nothing is impossible with God and that He can do the impossible in every situation.
The song starts with a slow, melodious tune that gradually builds up to an up-tempo beat, reflecting the message of the song – that God can turn any situation around and make the impossible possible. The lyrics are filled with words of encouragement, reminding the listener that God is able to do what no man can do and that they can trust in Him to make a way where there seems to be no way.
As a gospel music lover, this song should not be found wanting on your list.
Click below now to download and take a good listen:
Lyrics to Nothing Impossible Afro by Frank Edwards
Nothing is impossible with my God ooo
my God my God
Nothing is impossible with my God ooo
my God my God
He's a wonder
Papa Abba Faher
Nothing is impossible with my God ooo
my God my God
Nothing is impossible with my God ooo
my God my God
He's a wonder
Papa Abba Father
You carry my matter you put for your head
every day I am bless
you give me so many grace
so many favour
every little thing I do
favour is the feedback see
you bless me plenty I no wonder
I love the way you love me Almighty
you be the Almighty
you be the face I see
be the face I see
everywhere I go you shine on me
you never let me down down
you be the Almighty
that's why I say
Nothing is impossible with my God ooo
my God my God
is impossible with my God ooo
my God my God
He's a wonder
Papa Abba Father
Nothing is impossible with my God ooo
my God my God
Nothing is impossible with my God ooo
my God my God
He's a wonder
Papa Abba Father
There's no need to worry
there's no need to fear
co's your love no dey fail
It's new every morning
it's new every morning
nothing is impossible
your love is always right on time
walking in favour I always win
I love the way you make me feel my God o
O my God o
you make impossibility possible
Ekweme
na you be my comforter
all over the world you reign reign
na Jehovah be the King King
you be the Almighty
that's why I say
Nothing is impossible with my God ooo
my God my God
Nothing is impossible with my God ooo
my God my God
He's a wonder
Papa Abba Father
Nothing is impossible with my God ooo
my God my God
Nothing is impossible with my God ooo
my God my God
He's a wonder
Papa Abba Father