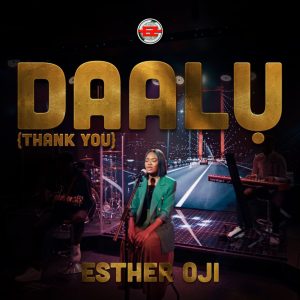 Esther Nnenna Oji, better known by her stage name Esther Oji, is a Nigerian gospel singer and songwriter from the Abia State. She has a record deal with the EeZee Concept label.
"Daalu" which is in the Igbo language of Nigeria, translates to "Thank You" in English. It is a lovely way to thank God for His mercy, love, and constancy. The song calls for everyone to give thanks to God and expresses gratitude for all that God has done.
The song is ideal for worship and meditation. As a gospel music lover, this song should not be found wanting on your playlist.
Click on the links below to stream and download for free: