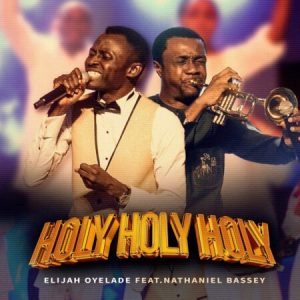 Elijah Oyelade is a multi-talented Nigerian Gospel Minister, renowned for his unique music and impactful ministry. As a singer, songwriter, and producer, Oyelade has created a powerful gospel sound that has touched the hearts of many.
He is revered for his hit song, "The Way You Father Me". Oyelade is not just a gifted musician, but also a dedicated pastor and teacher. His worship lifestyle and songs have inspired countless people around the world, drawing them closer to God.
He is married to Mrs. Olamide and they are blessed with children. As a deep worshipper, he focuses on creating heart-touching songs that speaks to the soul. Elijah Oyelade is a true icon in the Nigerian gospel music industry, and his impact continues to be felt across the globe.
Take a nice listen to his newly released "Holy Holy Holy" which features Nathaniel Bassey, another Icon in African gospel mussic industry.