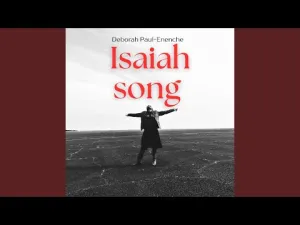 Deborah Paul-Enenche is a Nigerian gospel singer, author of the song "Isaiah Song" and the daughter of famous anointed Nigerian Pastor and singer, Dr. Paul Enenche of Dunamis Church International.
Deborah's love for the gospel and its spread through music has led her into becoming a passionate lover of God and a dedicated gospel artiste.
This song is based on Isaiah chapter 6, which details the prophet Isaiah's encounter with God in the temple. It begins with a calm, reflective tune that eventually intensifies into a strong, soulful chorus that inspires awe and devotion.
Don't be left out on this. Click on the links below now to download and stream for free.