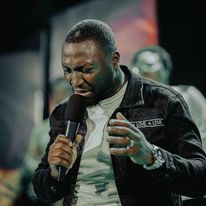 David Dam, a global prolific music artist and talented singer, has released a new song titled "Never Be the Same", alongside its video. The Nigerian Koinonia gospel musician organized this well-produced soundtrack which can be downloaded as an mp3.
"Never be the Same" is a song of hope, a faith declaration, and a prophecy. As the Bible says, "as we behold Him, we are changed." The anointed minister of God from Nigeria, delights the Christian community with this brand new song. Don't be left out on this update.
The mp3 download is a must-have for fans of his music and anyone seeking powerful and inspiring gospel songs.
Click on these links to stream and download for free.
Lyrics to Never Be the Same by David Dam
I will never be the same
I've touched Your Grace
My life is changed
I will never be the same
I've touched Your Grace
My life is changed
I will never be the same
I've touched Your Grace
My life must changed
I will never be the same
I've touched Your Grace
My life must changed
Aya Aya A ya
E eh eh eh
E eh eh eh
Aya Aya A ya
E eh eh eh
E eh eh eh
Aya Aya A ya
E eh eh eh
E eh eh eh
I will never be the same
I've touched Your Grace
My life must changed
I will never be the same
I've touched Your Grace
My life must changed
My life must changed
My life must changed
My life must changed
My life must changed
My mind must changed
My mind must changed
My mind must changed
My mind must changed
Aya Aya A ya
E eh eh eh
E eh eh eh
Aya Aya A ya
E eh eh eh
E eh eh eh