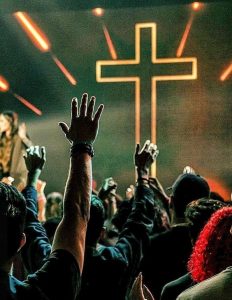 There are several unique Christian festivals celebrated around the world, each with its own cultural and religious significance. These festivals showcase the diversity and richness of Christian traditions across the globe, blending faith, culture, and history in unique and colorful ways.
Here are a few examples
1. Semana Santa (Holy Week) – Spain and Latin America
Semana Santa is a significant Christian festival celebrated in Spain and many Latin American countries. It commemorates the last week of Jesus Christ's life, including his crucifixion and resurrection. The festival features elaborate processions, religious rituals, and reenactments of biblical events.
2. Coptic Christmas – Egypt and Ethiopia
Coptic Christmas, also known as Timkat in Ethiopia, is celebrated on January 7th in Egypt and Ethiopia (following the Coptic calendar). It marks the birth of Jesus Christ and involves colorful processions, prayers, hymns, and special church services.
3. Panagbenga Festival – Philippines
Panagbenga, also known as the Flower Festival, is celebrated in Baguio City, Philippines. While it is not purely Christian, it often includes elements of Christian faith. The festival is a vibrant and colorful event featuring flower floats, street dancing, and various cultural and religious activities.
4. St. Lucia's Day – Sweden
St. Lucia's Day is normally celebrated on December 13th in Sweden and other parts of Scandinavian countries. It honors St. Lucia, a Christian martyr. Young girls are dressed in white robes with red sashes and they wear wreaths with candles on their heads. They participate in processions, singing traditional songs, and bringing light to the darkness of winter.
5. Corpus Christi – Various Countries
Corpus Christi is a Christian festival celebrated in various countries, including Spain, Austria, and Poland. It is dedicated to the Holy Eucharist and often involves elaborate processions where the Blessed Sacrament is displayed publicly. In some places, intricate flower carpets are created on the streets for the processions to pass over.
6. Las Posadas – Mexico and other Latin American countries
Las Posadas is a reenactment of Mary and Joseph's search for a room in Bethlehem. It is celebrated in Mexico and several other Latin American countries from December 16th to 24th. People go from house to house, singing songs and seeking shelter, symbolizing the couple's journey. The event culminates in a feast and prayers.