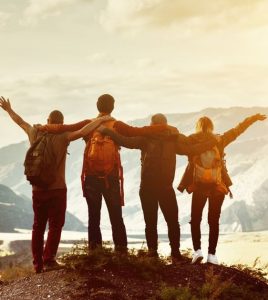 You can't help but wonder what the most visited country in the world is these days, considering international tourists and travel bloggers flood our social media newsfeed with incredible tales of their vacations. Which breathtaking landscapes are necessary to see? Where do we place the next flag on the globe? Which places are the most popular for travel?
According to the World Tourism Organization's publication "World Tourism Barometer", a total of 917 million international tourists traveled the world in 2022, aspiring adventurers and globetrotters have proven themselves to be resilient and resourceful. The subsequent pent-up demand, coupled with an easing of travel restrictions, led to a 102% increase in the international tourism compared to 2021.
While not yet achieving pre-pandemic levels, this is considered a notable recovery and one which bodes well for 2023 as it sets out to consolidate its comeback.
It's time to grab your passport and explore the world again!
Here are the 10 most visited countries in the world
France: 48.4 million visitors
Mexico: 31.9 million visitors
Spain: 31.2 million visitors
Türkiye: 29.9 million visitors
Italy: 26.9 million visitors
United States: 22.1 million visitors
Greece: 14.7 million visitors
Austria: 12.7 million visitors
Germany: 11.7 million visitors
United Arab Emirates: 11.5 million visitors
Most of these countries saw an increase in tourist arrival compared to the previous year, the exceptions being Austria and Germany.
Top 10 Most Visited Countries in the World
If you're looking to update your destinations bucket list, look no further. Make your next vacation days count by leaping between these lily pads of diverse terrains and rich histories.
1. France
France is the most visited country in the world with a record breaking of 48.4 million visitors in 2022!
Patched up with idyllic villages and romantic cities, France wears its culture in both iconic landmarks and ordinary settings. Few have the audacity to gild everything in gold, but the country's noble castles, villas and cathedrals pull off ostentatious decor with a nonchalance attributed to its long centuries of royal history. As if to match, the village-square markets, café terraces, and the daily rituals of a coffee and croissant presents a genteel sort of luxury. Don't overlook its outdoors either; the lyrical forests of Corsica and the warm waters of the French Riviera are well-sought retreats for city-dwellers.
France's reputation as the most popular country in the world is not only due to its stunning architecture and picturesque scenery but also its exquisite cuisine. French cuisine is renowned worldwide for its unique flavors, techniques, and presentation, and travelers flock to France to indulge in the country's culinary delights.
From Michelin-starred restaurants to cozy cafes, France delicacies make it a top destination for foodies and travelers alike.
Attractions: Eiffel Tower, Palace of Versailles, French Riviera, Chamonix, Mont St-Michel, Paris Bridges.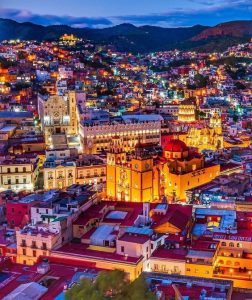 2. Mexico
Vivid and steamy Mexico can barely contain the life of its people. Maybe that's why Mexico wins the 2nd place for the most visited countries in the world with almost 40 million visitors.
Fiesta loving in crowds and philosophical in the quiet, the local community is empathetic hosts with fierce pride in their country. It is this pride and expressive nature that allowed for architectural triumphs (in both Teotihuacan pyramids, Maya temples and colonial towns) as well as masterful art, home to the likes of Frida Kahlo and Diego Rivera. Underground artistic movements have also brought dance and street art to the fore.
Beyond the city's endless cultural riches are also eye-catching jungles, volcanoes, deserts and coast. Mexico's boundless nature offers adventures for both hikers and divers. Scale Oaxaca's mountainous ridges or dive deep into the Caribbean to embrace all it has on platter.
Attractions: Tulum, Cabo Pulmo, Palenque Ruins, Teotihuacan, Palacio de Bellas Artes, Edzna, Oaxaca City.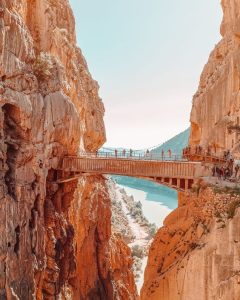 3. Spain
Passion flares here, a country crafted for the good life. This is the beautiful Spain, the 3rd most popular country on earth!
Embark on an epic road trip looping from Barcelona to Madrid – glimpses of Spain's enduring landscapes pass by like a photographer's reel. Gather around the Gothic quarters of Barcelona and browse the experimental works of Gaudi before taking off for the mysterious Alhambra in Granada, or the flamenco halls of Seville.
There is also Bilbao and San Sebastian in the north, ready to satiate your hunger with delicious pinxtos and avant-garde architecture.
For nature that transforms every season, visit the hills of Picos de Europa and snow-capped Sierra Nevada, the sandy reaches of Menorca. From coast to mountains and dry in-land outposts you'll sense that for all the history lurking in the corners, Spain lives in the moment.
Attractions: La Familia Sagrada, Park Guell, The Alhambra, El Retiro, Guggenheim Museum, Real Alcazar, Mallorca's beaches.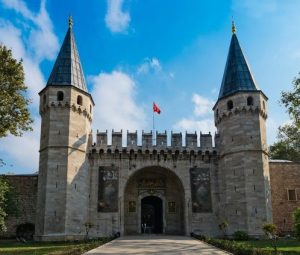 4. Türkiye
Sultry Turkey smolders with desert heat and sun-beaten ruins, backed by the enticing thrum of bustling cities. Having been conquered by the Romans, Byzantines, and Ottomans, Turkey treks its story from fervent Istanbul to the romantic Mediterranean coast.
On the way are magical landscapes that range from jutting rock formations to glittering lakes and olive groves, Kacker Mountains, Patara Beach, and Lake Egirdir only few of its lyrical ruralscapes. Explore these settings via canyoning, kayaking, paragliding, hiking and more adventurous means; they're lessons in the physical and cultural, and make Turkey one of the most visited places in the world.
As if Turkey wasn't alluring enough, its culinary specialties draw from both inland and coastal sources. Spiced kebabs, oil-cooked vegetables and sweet baklava barely skim the trove of local eats.
Eat hearty and smile plenty.
Attractions: Topkapi Palace, Suleymaniya Mosque, Aya Sofya, Bergama Acropolis, Caves of Heaven and Hell, Nemrut Dagi National Park.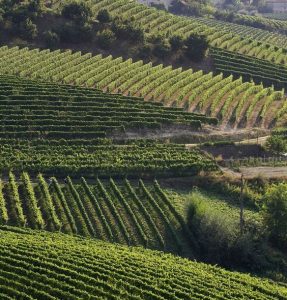 5. Italy
The arts come to mind when we think of Italy, the 5th most visited country in this world; of the Byzantine architectures, Padua's frescoes, Michelangelo's David and the greatest of Da Vinci's works.
Heritage sites are the norm and not minority, remnants of ancient Rome and subsequent empires left in form of ruins, archeological sites, churches and manors. Attention to aesthetics translates in to the everyday details too – Italy is home to some of the biggest fashion minds.
On the more natural spectrum is extraordinary geological diversity. From the turquoise coral-reefs to icy Alps, Italy flourishes in blues and greens. Where nature is abundant, culinary delights follow. Indulge in the powdery dough of pizzas and pastry, filling the stomach with oysters and ricotta and topping it off with heady wines.
Attractions: Roman Forum, Tuscany's Vineyards, Ruins of Pompeii, Amalfi Coast, St. Peter's Basilica, Duomo.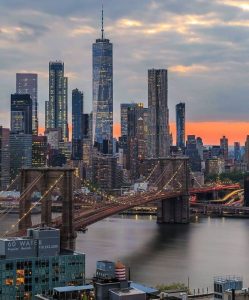 6. United States
America has always been a popular travel destination due to its sprawl of metropolis and small town charms; last year, it welcomed a rounded-down number of 22.1 million inbound tourists. With travel patterns trending towards city hopping and road tripping, America's endless highways are a siren's call.
New York City, Los Angeles, Las Vegas, Chicago, and Boston are all cities of transience, ever-evolving urban spaces that broils over with mixed cultures and cuisines.
There is then musical Austin and free-spirited Portland, a San Francisco as dynamic as its coastal waves, and Miami which entertains with beaches and nightlife.
There is also the quiet heat of the Grand Canyon, the miles of lush rainforests and country lanes. And when you tune into the radio, the jazz, country, hip-hop, rock and pop keep you company through this mish-mash of sights.
Attractions: New York City, Yellowstone National Park, Arizona National Parks and Monuments, Grand Canyon, New Orleans, Miami beaches.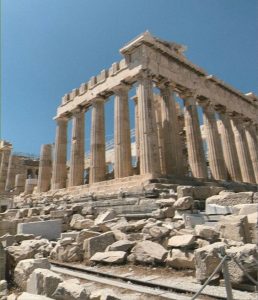 7. Greece
Greece is steeped with the footprints of ancient empires, a country whose gentle coastline gives away to grand cities and humble villages now become UNESCO sites.
This is a country of infinity smiles, one where hospitality swells from multi-storey restaurants and home-cooked tavas as if part of some divine agenda.
In the mainland is a swirl of mountainous shapes, one that carries on to its hundreds of islands, each offering its own flavor – from romantic Mykonos perched high above cobblestones, to Santorini's seas of whitewashed cliffs.
The ruins are abundant here too; don't skip out on Athens' well-preserved Acropolis or the Temples of Phaistos and Knossos built during the Minoan period.
Every twist and turn in Greece is an invitation to connect with stories older than time itself.
Attractions: Acropolis of Athens, Poseidon Temple, Parthenon, Meteora Monasteries, Knossos Palace, Delphi National Archaeological Museum.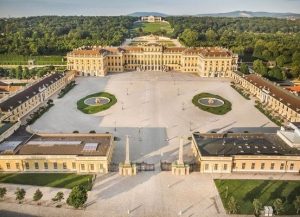 8. Austria
Austria, a country with a rich history and culture, and is the 8th most visited country in the world with 12.7 million visitors.
From lush Alpine landscapes and breathtaking views of snow-capped mountain peaks to majestic Baroque architecture, Austria offers visitors a unique vacation experience.
Tantalize your taste buds by indulging in traditional Austrian delicacies from Wiener Schnitzel to Apfelstrudel. Explore Vienna's historic old city filled with Baroque architecture and classical music, or take a romantic stroll along the Danube River.
Take the plunge in Salzburg and soak up the personality of the beautiful town, made famous by the movie 'The Sound of Music', or explore an enchanting Austrian lakeside village.
Attractions: Schönbrunn Palace, Hohensalzburg Castle, Salzburg Cathedral, Giant Ice Caves Hallstatt, St. Stephen's Cathedral of Vienna, Belvedere Palace.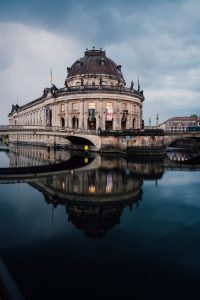 9. Germany
Germany may be remembered as the set of horrific tragedy, but it is also the birthplace of great thinkers, inventors and creatives who ushered in the modern era. From the contemporary architectures by Frank Gehry and Daniel Libeskind to lofty museums and automobile factories, you can track the country's cultural footprints.
Cast your eyes beyond the Romanesque and Baroque build of Berlin, Munich, and Hamburg to see the swaying path into rural Germany. The valleys unfold into imposing forests and vast vineyards, reaching towards northern dunes and chilly Alps. Stretch your senses – eyes and tongue – to taste Germany's regional diversity.
Attractions: Pergamon Museum, Schloss Neuschwanstein, Zwinger, Kolner Dom.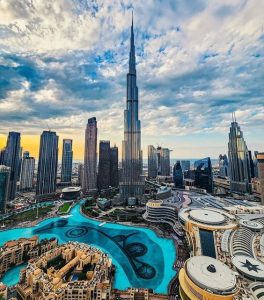 10. United Arab Emirates
The United Arab Emirates (UAE) is a rapidly growing touristic destination for its luxurious lifestyle, extravagant architecture and abundance of attractions.
With 11.5 million foreign tourist arrival in 2022, the UAE is the 10th most visited country in the world. Its sun-soaked cities are full of majestic landmarks, buzzing shopping souks, pristine beaches, Wild Wadi waterparks and some of the world's most luxurious hotel chains. Whether you're taking a timeout from city life or seeking unique cultural experiences, the UAE has somewhere that you can explore.
Put on your explorer spirit in Dubai and explore iconic attractions like the Burj Khalifa, Jumeirah Mosque and Bastakiya in its ancient districts. Take your journey even further to Abu Dhabi to explore Ferrari World, grand Sheikh Zayed Mosque or Louvre Abu Dhabi.
On your vacation, indulge yourself with glitzy shopping experiences at the Dubai Mall or the Abu Dhabi Mall, where you can find the latest trends from around the world.
And last but not least, get to know the Emirati culture through vibrant festivals and handicrafts markets.
Attractions: Burj Khalifa, Bastakiya, Ferrari World, Sheik Zayed Mosque, Louvre Abu Dhabi, Dubai Mall, Abu Dhabi Mall.