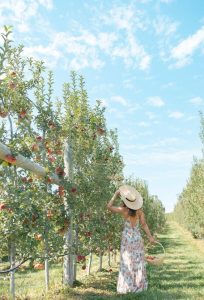 A fall garden isn't just a reminder of lost summer days but a space to relish the splendor and richness of the season. Often overlooked, fall presents an opportunity to celebrate the garden's beauty. To assist gardeners in maximizing their gardens during this time, here are some tips for an outstanding fall garden.
1. Continued Planting of Annual Crops in Fall
Even in cooler climates, with the use of undercover growing areas or indoor spaces, growing cool-season crops is feasible. Transitioning from summer to year-round cultivation can substantially increase yields, making the garden highly productive even after the initial frosts.
2. Embracing Perennial Plants for Food Production
Incorporating perennial food sources like fruit trees and bushes not only enhances the garden's productivity but also its attractiveness to wildlife. Harvesting fruits, seeds, and propagating plants during fall contributes to a flourishing garden.
3. Prioritizing Native Plants for Diversity
Native plants, whether for aesthetics or food production, are essential for enhancing biodiversity and seamlessly fitting into the natural environment. Selecting native plants that thrive during fall enriches the garden's diversity and visual appeal.
4. Utilizing Fallen Leaves
Fallen leaves from deciduous trees serve as a valuable resource for the garden. They can be used as mulch to protect the soil, create leaf mold to enrich the soil quality, or used in artistic projects, contributing to the garden's vitality.
5. Enhancing Enjoyment with Garden Features
While plant choice and gardening techniques are crucial, adding features like covered seating areas, outdoor heating, or lighting extends the garden's enjoyment beyond summer, ensuring year-round pleasure in the garden space.