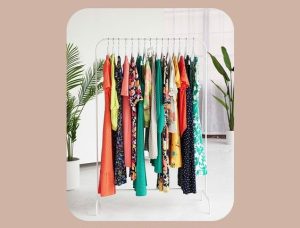 Navigating the world of online shopping can be a tricky task, especially when it comes to finding the right fit without the luxury of trying on the items beforehand. Unlike physical stores, online shopping lacks the tactile experience, making sizing a significant challenge. By taking these proactive steps, you can confidently navigate the online shopping realm, making informed choices and increasing your chances of finding the perfect fit, even without the opportunity to try items on in person. However, with a few strategic steps, you can increase your chances of getting the perfect fit when shopping online.
1. Measure Yourself: Grab a measuring tape and jot down your bust, waist, hips, and inseam measurements. Most online stores offer detailed measurement charts, allowing you to match your measurements accurately with their sizing guidelines.
2. Study the Size Chart: Carefully review the size chart provided by the online store. Avoid relying solely on generic labels like small, medium, or large. Instead, focus on specific measurements such as bust, waist, and hips. Be aware that sizing standards vary across brands, so pay attention to any brand-specific recommendations.
3. Consider Fabric and Style: Although you can't feel the fabric online, product descriptions can provide valuable insights. Some fabrics offer more stretch than others, influencing the fit. Loose-fitting styles or items with elastic waistbands tend to be more forgiving if you're uncertain about your exact size.
4. Understand Return and Exchange Policies: Familiarize yourself with the online store's return and exchange policies. Legitimate stores typically have these policies in place. Knowing the process for returns, refunds, or exchanges due to sizing issues is essential in case the garment doesn't fit as expected.
5. Leverage Customer Reviews: One of the perks of online shopping is access to customer reviews. Use this resource to gain valuable insights into how a specific item fits. Look for reviews from customers with similar body types or measurements, as their experiences can provide a better understanding of how the garment might fit you.