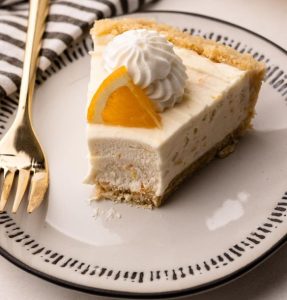 Rejecting the hassle of baking while relishing homemade desserts might seem contradictory, but these fantastic no-bake dessert concepts offer a remedy. Ranging from trifles and truffles to martini tiramisu, these recipes cater to your sweet tooth without the need for an oven. Many of us shy away from baking at home due to the intricate processes involved, from preparing ingredients to managing the oven. However, denying oneself homemade delights due to these complexities unjustly deprives us of satisfying our innocent cravings.
For those uncontrollable sweet cravings, no-bake desserts come to the rescue. They are simple to prepare, requiring minimal ingredients, resolving the challenge of handling multiple elements. The biggest relief they offer is the omission of using an oven. Instead, these desserts merely require refrigeration for a few hours, producing delightful and creamy treats. Here are seven no-bake desserts unveiling the magic of crafting sumptuous sweets sans the baking hassle
1. Creamsicles
A fusion of vanilla ice cream and orange juice creates these nostalgic frozen delights. Creamsicles encapsulate creamy sweetness and citrus zing, cherished since the 1920s for their two-tone appeal and refreshing essence.
2. Triple Chocolate Trifle
Indulge in the decadent pleasure of layered chocolate trifle, a symphony of chocolate flavors—from pudding to mousse—creating a cocoa lover's paradise adorned with chocolate ganache and shavings.
3. Deconstructed Eclairs
Transform the classic Eclair into a hassle-free dessert by layering graham crackers with vanilla cream and chocolate ganache, delivering the rich, creamy essence without the complex preparation.
4. Espresso Martini Tiramisu
The fusion of this traditional Italian dessert and the famous cocktail, combines ladyfinger biscuits soaked in espresso and vodka-infused mascarpone filling which offers a sophisticated yet sweet experience.
5. Banana Cream Pudding
A luxurious dessert blending velvety custard, bananas, and delicate cream, providing a rich, buttery consistency with pure banana sweetness, a comforting delight in any form.
6. Ice Cream Cake
Dwell in the frozen delight of layered ice cream, cake and fudge. Celebrating every bite with heavenly sweetness and creamy texture, turning moments into nostalgic memories.
7. Oreo Truffles
These heavenly truffles blend Oreo cookies and cream cheese dipped in chocolate, offering the perfect mix of crunchiness, creaminess, and richness, ideal for parties or personal indulgence.