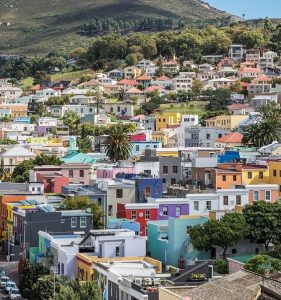 Cape Town and the Western Cape are currently leading the country's tourism industry due to their emphasis on safety, proactive collaboration among multiple players, accessibility, and the promotion of their iconic brand according to the Tourism Research in Economics, Environs and Society unit at the North-West University.
The region proactively manages tourism in the city and province, documents job creation efforts in the tourism industry, and employs various approaches to promote the destination as a whole.
Cape Town is known for its diverse range of natural attractions, including mountains, forests, oceans, and culturally significant sites. It has well-developed transportation infrastructure, with a major airport and the presence of well-maintained roads, making it accessible to both local and foreign visitors residing in and out of the area. Cape Town's reputation and international presence as well as its awards and accolades as voted in the British publication The Telegraph, have contributed significantly to its appeal as a tourist destination. Cape Town's success demonstrates the importance of integrated public-private cooperation, investments in safety, and a comprehensive approach to promote and expand a destination.