Lifestyles
Qualities of True Good Friendship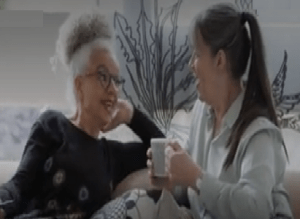 What is Friendship and what makes a Friendship strong?
Friendship is pronounced as /ˈfrɛn(d)ʃɪp/ you can learn to pronounce it. The word 'Friendship' is a noun.
According to "Oxford Dictionary" Friendship is described as the emotions or conduct of friends; the state of being friends. "old ties of love and friendship".
Morally, having good friends in your life helps to boost your self confidence, grow in love, reduces stress and makes you feel comfortable and happier.
It is proven scientifically that a grown-up adults who have a healthy friendships tend to live longer due to less risks in high blood pressure, mental health issues and other life threatening diseases. If you need great tips in having a healthy friendship, keep reading to know the qualities of a good friend.
Good Friendship Tips
a. Solving issues together.
b. Being a good listener.
c. Being trustworthy.
d. Creating time.
e. Support each other.
f.  Transmissible Reliance.
Aristotle, an Ancient Greek philosopher quoted that "a friend to all is a friend to none" which makes sense because you can be a good person to everyone however you cannot have the same relationship with many people.
He simply said this based in quality over quantity . A friend who I haven't been in communication with for over 3 months cannot be compared with someone with whom I speak with recently if we share that mutual bond.
Friendship is a state of enduring affection, esteem, intimacy and trust between two people. This can also mean sharing emotions and empathy and helping out in the time of needs. Here are some tips of being a good friend:
1. Solving issues together:-
When matters like conflict arise between you two, learn how to deal with them. Tell your friend how much you care for them and want to hear them out then work out the challenge. This is also an opportunity to connect and grow together in your friendship. In this stage people tend to let go and that's fine if that is what the other party needs to grow.
2. Being a good listener:-
Sometimes all we need is someone to listen to us and help us make good decisions when we're confused. Be sure to listen without interruptions, in a healthy friendship both parties are interested in listening to what the other has to say.
3. Being trustworthy:-
Keeping private information confidential and not judging what they have done in their past says more to being a good friend.
4. Creating time:-
Giving your time regularly to your friends, helps to create a connection and you let them into your life. As time goes on this will make you more comfortable.
5. Support each other :-
In moments when things are not going well, a good friend will comfort them and help them feel better.
Sharing is Caring' Send Now!