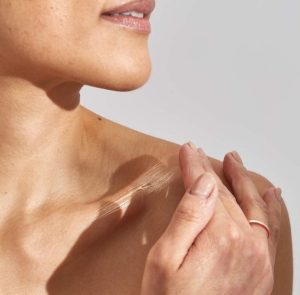 Severe weather conditions can significantly impact various skin parameters, including hydration levels, water loss, skin pH, redness, sebum production, melanin production, and skin elasticity. Summers, especially, pose challenges for the skin, necessitating a customized skincare routine to adapt to the weather's demands. Here are some effective strategies to combat skin stress during summer
1. Prioritize a quality moisturizer
The intense heat during summers can dehydrate skin cells, leading to irritation, dryness, and itchiness. A suitable moisturizer is crucial to combat this dryness. Opt for a fast-absorbing moisturizer that doesn't require extensive rubbing to penetrate the skin; a good one should absorb within seconds.
2. Emphasize sunscreen application
Even short periods of direct sun exposure—just 90 minutes—can strip moisture not only from the skin's surface but also from its deeper layers. Despite the natural melanin protection in Indian skin, the current relentless heat necessitates using SPF 35 sunscreen, even when indoors.
3. Harness the benefits of aloe vera gel
Aloe vera gel offers natural cooling properties and serves as a healer for the skin. It's advisable to apply aloe vera gel in the morning and before bedtime during harsh weather. This miraculous gel helps reduce pore size and heal sun-damaged skin, promoting clearer and glowing skin.
4. Leverage simple home remedies
Traditional remedies like applying fresh tomato extract, green tea extract, or pomegranate extract can effectively aid damaged skin. These DIY remedies have long been trusted to heal and rejuvenate the skin.
5. Introduce vitamin supplements to your skincare routine
Supplement your skincare regimen with vitamins C and E, in addition to using sunscreen and moisturizer. Both vitamins shield the skin from sun damage and assist in repairing skin damage. Ensure the stability of these vitamins by purchasing stable varieties in pump packs, as minimal air exposure helps maintain their effectiveness.
It's vital to remember that each skin type differs, and what works for one person might not suit another. Rather than blindly following reviews, conduct thorough research to make informed decisions about the products you apply to your skin.