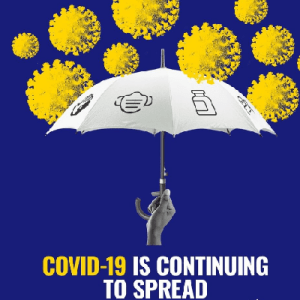 10 Ways to Prevent (COVID) Corona-Virus
Important tips to prevent coronavirus.
1: Improve on your personal Hygiene.
2: Wash your hands often with soap and water for at least 20 seconds.
3: Don't touch your nose, eye or mouth with unclean hands.
4: If soap and water are not available, use an alcohol-based hand sanitizer.
5: If you aren't a medical professional AVOID sick people especially the once with cold.
6: Cover your cough or sneeze with a tissue, then throw the tissue in the trash.
7: Clean and disinfect frequently touched objects and surfaces.
8: Stay home when you are sick.
9: Stop Hugging and Stay away from Animals.
10: Cook your meats and eggs very well
How to prevent coronavirus (COVID) spread at the Office.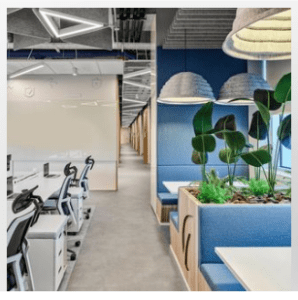 1: Make sure that staff, contractors and customers have access to places where they can wash their hands with soap and water because washing kills the virus on your hands and prevents the spread of COVID19.
2: Ensure that face masks and/or paper tissues are available at your workplaces, for those who develop a runny nose or cough at work, along with closed bins for hygienically disposing of them as good respiratory hygiene prevents the spread of COVID-19.
3: Advise employees and contractors to consult national travel advice before going on business trips.
4: Brief employees, contractors, and customers that if COVID-19 starts spreading in your community anyone with even a mild cough or low-grade fever (37.3 C or more) needs to stay at home. They should also stay home (or work from home) if they have had to take simple medications, such as paracetamol/acetaminophen, ibuprofen or aspirin, which may mask symptoms of infection."
It explained that employers should cultivate good hygiene because when someone who has COVID-19 coughs or exhales, they release droplets of infected fluid.
5: Most of these droplets fall on nearby surfaces and objects – such as desks, tables or telephones. People could catch COVID-19 by touching contaminated surfaces or objects – and then touching their eyes, nose or mouth.
6: If they are standing within 1 or 2 meters of a person with COVID-19 they can catch it by breathing in droplets coughed out or exhaled by them. In other words, COVID-19 spreads in a similar way to flu."