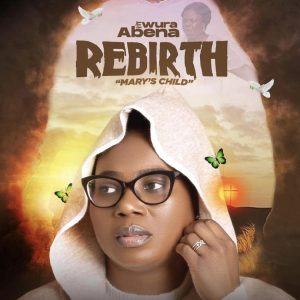 Ewura Abena, an award-winning Ghanaian gospel singer and songwriter, has finally released her highly anticipated studio album, "Rebirth (Mary's Child)". The album was released this year 2023.
This 9-track project showcases her exceptional vocal skills and carries a strong spiritual message with its focus on peace and hope in Christ.
The album features Ewura Abena as the lead vocalist and includes songs such as "Intro," "My Confidence," and more. You can now gladly enjoy the album and witness the powerful praises of Ewura Abena.
Listen to "My Confidence", a new song off her 'Rebirth (Mary's Child)' album, featuring 'Adelaide De Seer'.
Kindly stream and download the audio using the links below: