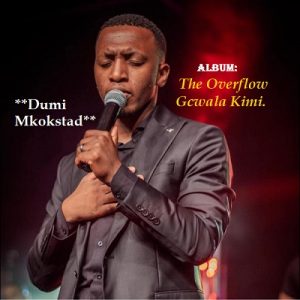 Download  The Overflow Gcwala Kimi Album by Dumi Mkokstad 
Dumi Mkokstad is a South African gospel musician who has gained popularity for his spiritual music. He is known for his soulful voice and catchy melodies, which have earned him a large following in South Africa and beyond.
Dumi Mkokstad's music often focuses on themes of faith, hope, and love, and he has released several albums that have been well received by fans and critics alike. In addition to his work as a musician, Mkokstad is also known for his philanthropic efforts, and he has used his platform to raise awareness about issues such as poverty and inequality.
This time Dumi Mkokstad  has returned with a new 21 track album, which he called "The Overflow Gcwala Kimi"
Checkout the tracklist below.