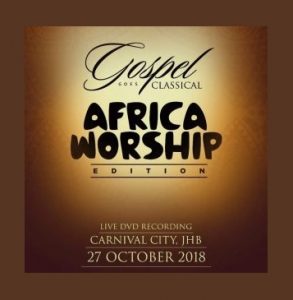 Full Album Free Download  Gospel Goes Classical – Gospel Goes Classical [Africa Worship Edition]
GENRE: South African Gospel.
FORMAT: Mp3/Zip.
QUALITY: 320 Kbps.
YEAR: 2016.
SIZE: 409.01 MB.
The bible says! Sing aloud unto God our strength; make a joyful noise unto the God of Jacob. Music is an agreeable harmony for the honor of God and the permissible delights of the soul."
Let his faithful people rejoice in this honor and sing for joy. Gospel Music is Life and the message of God to his People
Press Play to Stream And "Listen to Gospel Goes Classical Mp3" on Fakaza Gospel "FMT" 320kbps datafilehost CDQ
Itunes Song.
Grab it below.
Full Tracklist
Gospel Goes Classical – Well Done ft. African Worship Choir || Mp3 Download
Gospel Goes Classical – Yahweh ft. Jessica Marshall || Mp3 Download
Gospel Goes Classical – Alpha and Omega ft. Mpho Somane || Mp3 Download
Gospel Goes Classical – Yamkela Indvumiso ft. Tshepo Price || Mp3 Download
Gospel Goes Classical – Fill Me Up ft. Yvonne May || Mp3 Download
Gospel Goes Classical – Our God ft. Yvonne May || Mp3 Download
Gospel Goes Classical – I'll Forever Worship You ft. Keneiloe Hope || Mp3 Download 
Gospel Goes Classical – Ntate Ke Mang Medley ft. Keneiloe Hope || Mp3 Download
Gospel Goes Classical – Lefu La Hao ft. Keneiloe Hope || Mp3 Download
Gospel Goes Classical – Solid Rock ft. Scelo Moya || Mp3 Download
Gospel Goes Classical – Ke Tshepa Wena ft. Scelo Moya & Lerato Molefe || Mp3 Download
Gospel Goes Classical – Jesu Nguwe ft. Scelo Moya || Mp3 Download
Gospel Goes Classical – We Crown You ft. Joe Mettle || Mp3 Download
Gospel Goes Classical – Bo Noo Ni ft. Joe Mettle || Mp3 Download
Gospel Goes Classical – Wave After Wave ft. Michael David || Mp3 Download
Gospel Goes Classical – Worship Medley ft. Nduduzo Matse || Mp3 Download
Gospel Goes Classical – Siphila Kamnandi ft. Nduduzo Matse & Lungelo Matse || Mp3 Download
Gospel Goes Classical – Gelekece ft. Nduduzo Matse || Mp3 Download
Gospel Goes Classical – Ke Tsamaya ft. Takie Ndou || Mp3 Download
Gospel Goes Classical – Khabare Ndwe ft. Takie Ndou Mp3 Download
Gospel Goes Classical – Babe Ngisite ft. Takie Ndou) Mp3 Download
Gospel Goes Classical – Breathe Life ft. Ntokozo Mbambo Mp3 Download
Gospel Goes Classical – Amen (feat. Ntokozo Mbambo & Joe Mettle) Mp3 Download
Gospel Goes Classical – John 3V16 (feat. Ntokozo Mbambo) Mp3 Download
Gospel Goes Classical – Good God (feat. Vashawn Mitchell || Mp3 Download
Gospel Goes Classical – Turning Around ft. Vashawn Mitchell & Ntokozo Mbambo || Mp3 Download
Gospel Goes Classical – You Worthy ft. Takie Ndou & Vashawn Mitchell || Mp3 Download
Gospel Goes Classical – Potter's House ft. Vashawn Mitchell & Keneiloe Hope || Mp3 Download
Gospel Goes Classical – Alikho Igama Medley ft. Vashawn Mitchell) || Mp3 Download
Gospel Goes Classical – Joy ft. Vashawn Mitchell || Mp3 Download