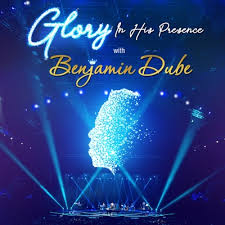 Full Album Free Download Benjamin Dube – Glory In His Presence.
GENRE: South African Gospel.
FORMAT: Mp3.
QUALITY: 320 Kbps.
YEAR: 2019.
SIZE: 21.1 MB.
South African Gospel singer Benjamin Dube has returned with a new project  titled "Glory In His Presence" the 25 tracks album featured the likes of  Hlengiwe Ntombela, Sethu Gumede, Dube Brothers, JustHlo Mohlala, Unathi Mzekeli, Johnny Vilakazi , Faith Mussa, Liesl Penniken , Vashawn Mitchell, Pu2ma Tiso, Khaya Mtethwa,Jekalyn Carr and many more.
Gospel is the past-days, present-day and the future-to-come guildline to eternity and the prevention to hell, hope for tomorrow to those with faith and straight to the weak, a double edged sword to the listeners  and also a visual to the sightless.
Sing aloud gospel songs unto God our strength make a joyful noise unto the God of Jacob with gospel melody's to an agreeable harmony for the honor of Jehovah and the permissible delights of the soul.
Let his faithful people rejoice in this honor and sing for joy. Gospel Music is Life and the message of  Yahweh to his People. Press Play to Stream And "Listen to Benjamin Dube's  songs  Glory In His Presence full album, Mp3 version.
Glance at Tracklist
DISK 2:
Sharing is Caring' Send Now!