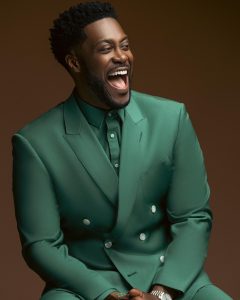 Have you listened to "Lord You Are Good" by Todd Galberth? Do not hesitate to add it to your playlist now, if you haven't done so yet.
Alright, let's know a little about Todd Galberth . Todd Galberth is a talented gospel minister who resides in the United States.
Famous for his exceptional voice and unique music beat, he has made a name in the global gospel music industry and has continued to break grounds since the inception of his career.
Also, he has not relented in spreading the gospel of our Lord Jesus Christ through his ministry of powerful and spirit-filled songs.
"Lord You Are Good" is one of his numerous singles to bless your soul. Therefore, wait no more, listen and have a blissful experience.
Below is the official youtube video for Lord You Are Good by Todd Galberth
Lyrics to Lord You Are Good by Todd Galberth
Lord you are good
You've been so good
Lord you are good
You've been better than good
I can't praise you enough
I owe you my life
Can't praise you enough
Even if I tried cause
You've been so good to me
Lord you are good
You've been so good
Lord you are good
You've been better than good
I can't praise you enough
I owe you my life
Can't praise you enough
Even If I tried cause
You've been so good to me
Lord you are good
You've been so good
Lord you are good
You've been better than good
I can't praise you enough
I owe you my life
Can't praise you enough
Even If I tried cause
You've been so good to me
Lord you are good
You've been so good
Lord you are good
You've been better than good
I can't praise you enough
I owe you my life
Can't praise you enough
Even If I tried cause
You've been so good
You've been so good
You've been so good to me
So many doors you've opened
So many ways you've made
So many times you've healed me
So many doors you've opened
So many ways you've made
So many times you've healed me
You've been better than good to me
So many doors you've opened
So many ways you've made
So many times you've healed me
You've been better than good to me
So many doors you've opened
So many ways you've made
So many times you've healed me
You've been better than good to me
You've been better than good to me [repeat]
I can never repay you Lord
I can never repay you Lord
I can never repay you Lord
For what you've done for me
How you loose my shackles and
How you set me free
How you made a way
When there was no way
How you made a way
When there was no way
How you made a way
When there was no way oh God
you made a way
'Cause you've been so good
You've been so good [repeat]
To me…
You've been better than good to me [repeat]