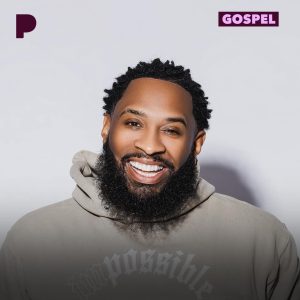 Pastor Mike Jr, whose full name is Michael McClure Jr., is a gospel artist, pastor, and speaker associated with Rock City Church, a multisite church with locations in Ohio, Kentucky, and Indiana.
Known for his passionate preaching style, relatable messages, and engagement with life issues, the eminent gospel music rapper, pastor, singer, and songwriter's inspiring songs have always ministered to lives.
One of his popular songs, "Amazing" released in 2023, has a duration of 03:26, and it's worth checking out.
Click on the link below to give "Amazing" a listen and experience the beauty of worship music at its very best.
Lyrics to Amazing by Pastor Mike Jr.
I remember when, I remember
I remember when he changed my name
From sick to healed, from broke to blessed
Now I can testify that I'll never be the same (never be same)
My God is amazing
Simply amazing
He is amazing
That's why I believe
The truth is I should be crazy
I thank God he saved me (I'm a living witness that God)
My God is amazing
(That's why I believe) I believe
(I'm not ashamed, whichever way)
My God is amazing
(Ay-ay-ay) simply amazing
(Go get on with the mystery) he is amazing
(That's why I believe) I believe
(Increase your vibe, I need you to lift your voice and say)
I'm alive (I'm alive)
I survived (I survived)
I'm alive (I'm alive)
What didn't kill me, it only made me stronger
We survived (we survived)
You're alive (you're alive)
You survived (you survived)
(What didn't kill me, it only made me stronger)
Yeah!
With every win and loss, inspite of my many flaws
You are our God, you held me down so you can lift me up
And even when I'm feeling all the pressure (yeah)
Lord, you are the one that I can lean on (yeah)
And if you knew my past, you'll swear I finished less and I
Still don't understand why my God is so
(I was lone and sad, ay-ay-ay-ay)
First giving honour to God
Who is the header of my life
I wanna thank you
If it had not been for you
I could have died last year, thinking about the last tears
Thinking about the last time that I called on you
And you came through
I remember when
My God is amazing!