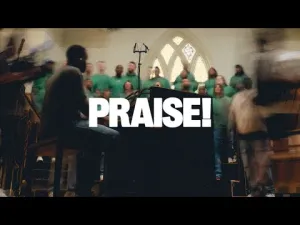 Elevation Worship is a group of worship musicians from Charlotte, North Carolina's Elevation Church.
The group also performs concerts and travels across the country and leads worship during weekend church services at Elevation Church. In the US, the collective has sold more than 2.5 million albums.
"Praise" is a beautiful worship song dished out by "The Elevation Worship" group, which features "The Elevation Choir".
If you desire to develop a strong relationship with The Almighty God and want to become closer to Him, then this song is for you.
Click here to download and listen to this nice praise song:
Lyrics to Praise by Elevation Worship and Elevation Choir
Let everything that has breath
Praise the Lord
Praise the Lord
As long as I'm breathing
I will be singing
I've got a reason to praise
Praise the Lord
Oh my soul
Praise the Lord
Oh my soul
I'll praise cause You're sovereign
Praise cause You reign
Praise cause You rose and defeated the grave
I'll praise cause You're faithful
Praise cause You're true
Praise cause there's nobody greater than You