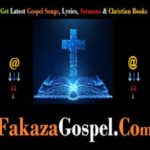 Cody Jay Carnes is an American gospel artiste, songwriter and worship Leader, who is known for his enthralling performances.
Carnes launched his solo music career in 2017 after signing with Capitol Christian Music Group, with the release of debut studio album, The Darker the Night / The Brighter the Morning. His second studio album, Run to the Father, was released in 2020.
Cody Carnes is married to Kari Jobe and they have two sons.
"Hope Of The Ages" is a song about the gospel of Jesus and the hope that it brings to the world. The song celebrates the eternal nature of the gospel. "Hope of the Ages" was released as the lead single to Hillsong Worship's album "Run To The Father" and has since become a favorite among fans of contemporary Christian music.
Lyrics, and official video for "Hope Of The Ages" is available for streaming and singing along.
Lyrics to Hope Of The Ages by Cody Carnes
The gospel of Jesus
It's the hope of the ages
Burning brighter and brighter
And standing forever
The church He is building
Nothing can stop it
It's a city that's shining
A light in the darkness
Nothing can stop it
Though Christ was dead, now surely He's risen
Yeah, He's coming back again
And Christ will reign in triumph forever
Yeah, all praise belongs to Him
Yeah, all praise belongs to Jesus
His Word is the answer
For all generations
It will never be tainted
It will never be broken
This is our confession
This is our conviction
We believe what is written
We believe what You've spoken
Though Christ was dead, now surely He's risen
Yeah, He's coming back again
And Christ will reign in triumph forever
Yeah, all praise belongs to Him
Yeah, all praise belongs to Jesus
Sing "Hallelujah"
Christ is our Redeemer
Shout "Hallelujah"
Jesus holds our future
Oh, we sing "Hallelujah" (we've come to Jesus to sing)
Christ is our Redeemer (He's redeemed, He saves, we are free)
(Oh) shout "Hallelujah"
Jesus holds our future (He holds it all)
Though Christ was dead, now surely He's risen
Yeah, He is coming back again (He's coming back, Hallelujah)
And Christ will reign in triumph forever
Yeah, (all praise) all praise belongs to Him (yes, it does)
Yeah, all praise belongs to Jesus
Oh, we sing "Hallelujah"
Christ is our Redeemer
Shout "Hallelujah"
Jesus holds our future