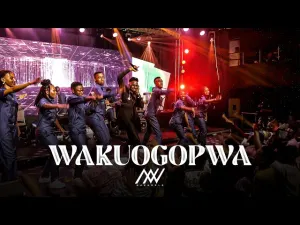 Zoravo, a dynamic gospel musician and songwriter from Tanzania is out with this beautiful song, performed using his native language.
"Wakuogopwa" is a beautiful gospel song that is sure to connect with anyone seeking inspiration and encouragement. Its powerful message of faith and reverence for God makes it a timeless piece that will continue to touch hearts and souls for years to come.
The lyrics are filled with a deep reverence and praise for God, with Zoravo declaring that He is the Almighty and worthy of all praise. The chorus, in particular, is repetitive and catchy, making it easy for listeners to sing along and meditate on the words.
The music video for this song is so interesting and lively. Don't miss this.
Click on this link now to listen and download.