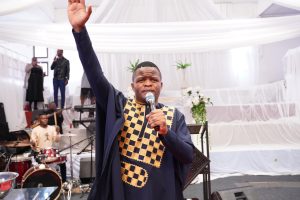 Get engrossed with the fascinating beats of "NginguNkulunkulu wakho" by Isithelo Sika Jehova featuring Dr. Khehlelezi from their most recent album "Lamla Baba".
Isithelo Sika Jehova, a Swazi church choir group, collaborated with Dr. Khehlelezi, a popular Bishop and doctor from Swaziland, to create this new hit song.
"NginguNkulunkulu wakho" guarantees to leave you enthralled with its pleasant tune and motivating lyrics.
Download or stream this song for free using the links below and get ready to be transported into a realm of spiritual edification and pure bliss.