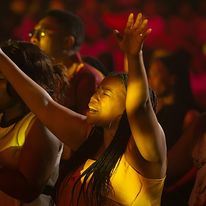 Check out the amazing Gospel music collaboration between Halal Afrika, Joe Mettle, and Tim Reddick titled "God is Good." This spirit-filled song showcases the amazing vocals of these talented Gospel artists and leaves a deep message of hope, faith, and gratitude to God.
The song "God is Good" is a testimony of how good God is and how he shows his mercy and grace in every circumstance. The song also highlights the importance of having faith in God and trusting in his unfailing love.
Halal Afrika, Joe Mettle, and Tim Reddick's voices and music perfectly blend in this song to create a unique sound that nourishes the soul.  The duration of the song is 07:44, and it's a must-listen for everyone who wants to be inspired and uplifted by the power of Gospel music.
Take an awesome listen here: